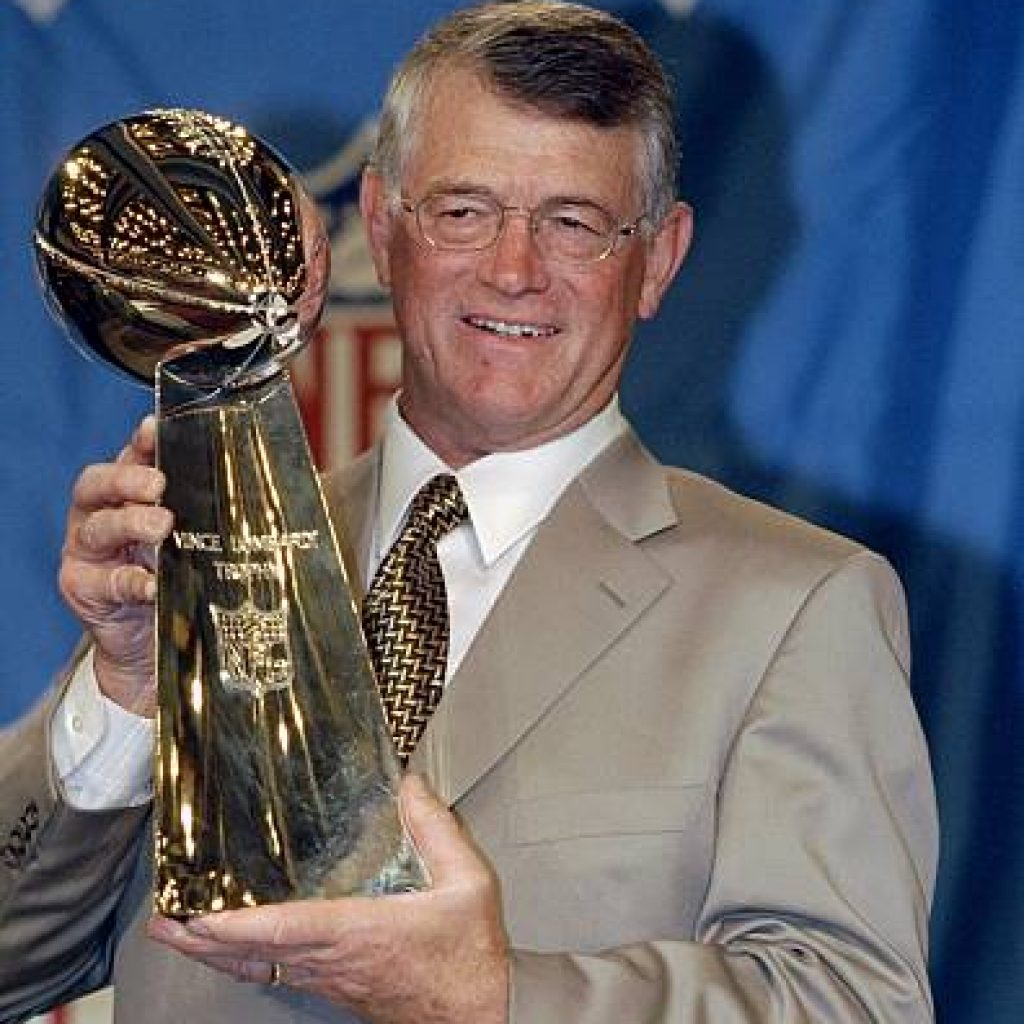 No. 30  RB
College: South Carolina
Player: Dallas Cowboys (1965–1972)
Coach: Dallas Cowboys (1972, 1974–1980)
Denver Broncos (1981–1992)
New York Giants (1993–1996)
Atlanta Falcons (1997–2003)
2× Super Bowl champion (VI, XII)
2× AP NFL Coach of the Year (1993, 1998)
Denver Broncos Ring of Fame (2014)
Head coaching record
Regular season: 190–165–2
Postseason: 11–9
Career: 201–174–2
Reeves has participated in nine Super Bowls as player and coach, and has nine conference championships (6 NFC, 3 AFC), which is more than anyone else. He played in two Super Bowls (V, VI), was an assistant coach in three more (X, XII, XIII), and was head coach in four: XXI, XXII, and XXIV with the Denver Broncos, and XXXIII with the Atlanta Falcons.